Face-to-Face Sessions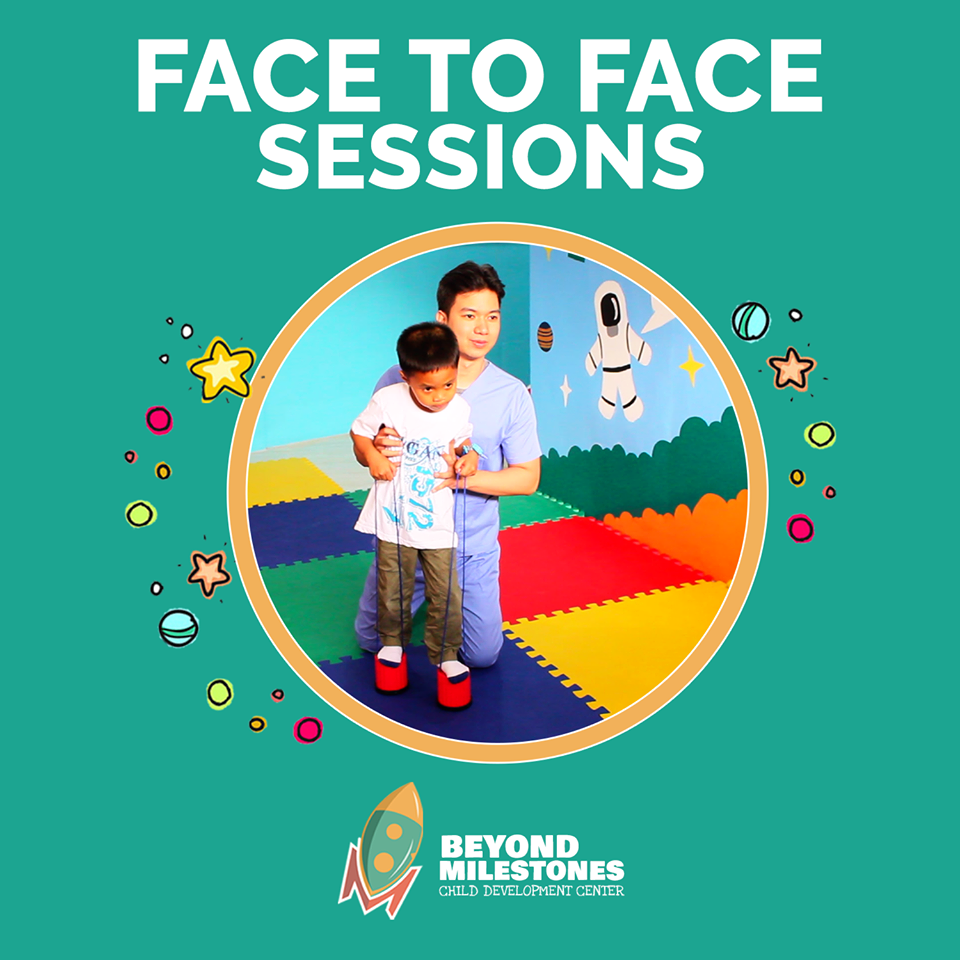 Face-to-face therapy sessions are back! However, we have to follow guidelines to ensure everyone's safety. Please take note of the following:
1. Children and parents MUST wear socks. Shoes will be left outside the center.
2. Children and parents MUST wear masks. Your therapists and staff will do the same.
3. To ensure social distancing, only TWO guardians are allowed at the waiting area.

In our efforts to make everyone safe, we shall disinfect the area, toys, center equipment, and other materials after every session.

We understand that not everyone is ready to go outside for face-to-face sessions. Hence, we offer our online intervention programs!