COVID-19 Safety Measures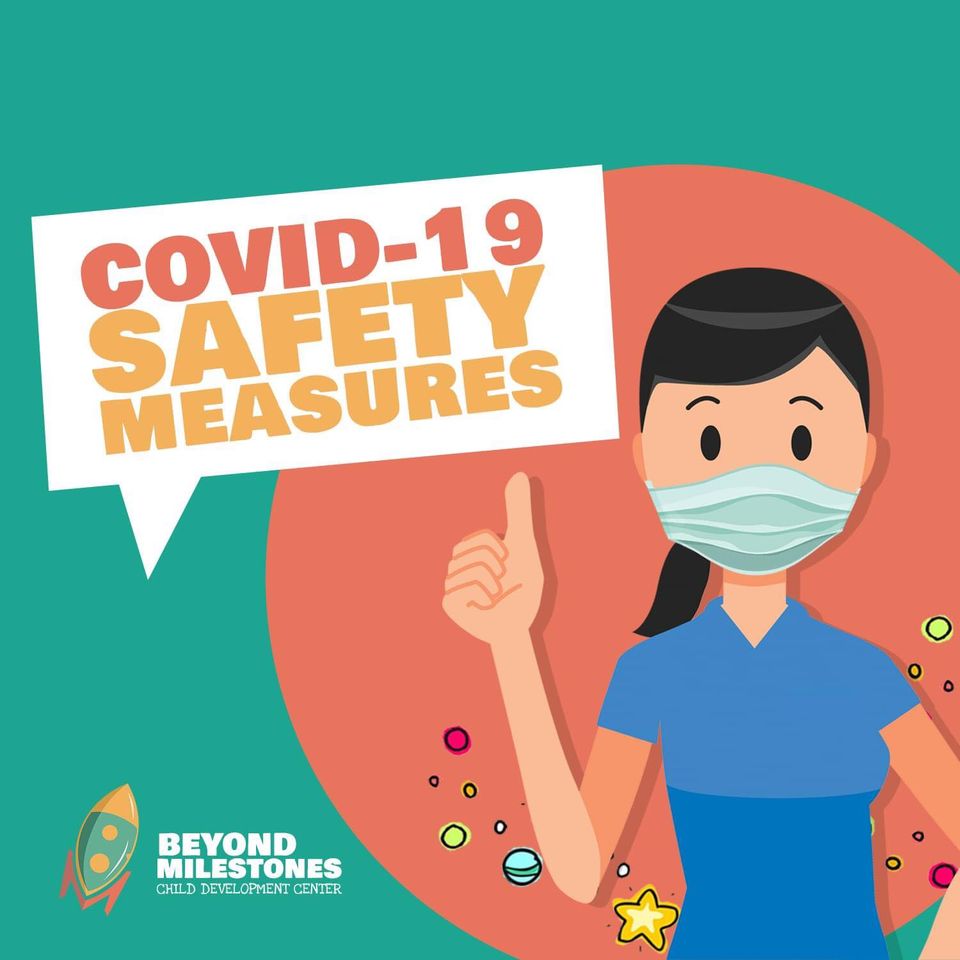 SAFETY RULES FOR ALL VISITORS
1. The center will be strictly implementing a NO SUITABLE FACEMASK – NO ENTRY POLICY for all visitors and professional staff/personnel
2. Shoes, slippers and sandals will not be allowed inside the center. These shall be removed in a designated area outside the center. All visitors shall bring their own socks (different from the socks worn while going to the center) and shall be worn at all times inside the center.
3. Visitors which show symptoms of COVID-19 which include but are not limited to fever, coughing, difficulty in breathing and the likes will not be allowed entry
4. Hands shall be disinfected before entering the premises with either liquid soap or a 70% isopropyl alcohol solution
5. All professionals working at Beyond Milestones Child Development Center will be provided with face masks, face shields and hand gloves
6. Scheduling will be strengthened to ensure that only one kid (or maximum of two) will be entertained at a time to practice social/ physical distancing at all times. The maximum allowable number of parents/guardians is two (2) only per child.
7. The center will be disinfecting the center every hour, including door knobs, chairs, toys and materials used during therapy sessions, tables and mats.
8. A health declaration sheet shall be accomplished by all visitors